TeachOne of these four Back to School lesson plans
to build a culture of caring
Each one-session lesson is followed with a simple and powerful service project and reflection. These lessons spark meaningful discussions and service that centers on community building. TeachOne in your classroom or rally others in your building to TeachOne on the same day.
Written by teachers to be adapted K-12 to fit your students' interests and abilities.
Click the lesson title below for the full lesson plan or simply download the 2-page lesson PDF and supporting PowerPoint presentation. Each PowerPoint is equipped with links to videos, images, and content to support your teaching. *If you would like a PPT version rather than PDF version of the supporting PowerPoint, please email us at hello@learningtogive.org.

Lesson: Students explore the impact of sharing their experience to make a difference to someone who hasn't had an experience yet. They learn about "paying it forward," also known as serial reciprocity. Written by Mr. Jeremy Large, a H.S. teacher

Project: Students will facilitate a service project that revolves around letters of encouragement.

Lesson: Students examine the effects of using words as social action today and in history. They use words to communicate positively and build community within the school. Written by Ms. Tammy Tiede and Ms. Bonnie DeWolf

Project: Writing positive messages on stones and placing them strategically around the school building or community to uplift and beautify the space!

Lesson: Students draft and share a simple book about a chosen character trait. They learn the importance of community/social capital by building positive experiences with students of different ages. Written by Ms. Sandra Franke, a junior high LA teacher

Project: Students create and publish a pattern book on posters and share in a fun presentation in front of the whole school.

Lesson: Students reflect on how it feels to be in a new school. Written by Ms. Cathy Wessel, 6th grade language arts teacher

Project: Students design and create posters to welcome others to a new school or setting.
Lesson: Research local organizations that support refugees and discuss how people use time, talent or treasure to help refugees.

Project: Coordinate a drive to bring in items for an organization that helps refugees.
TeachOne to educate, equip, and empower your students!
With four TeachOne initiatives throughout the calendar year, Learning to Give makes it easy to infuse giving and community into your plans. Choose from four featured lesson plans for each initiative: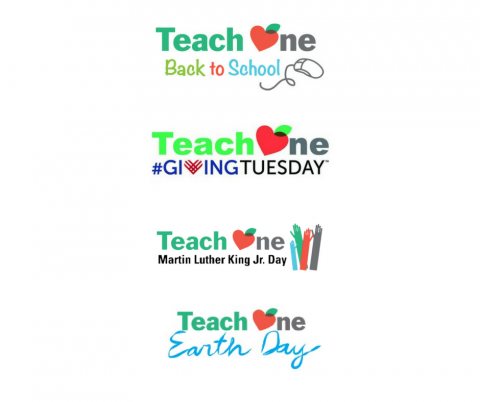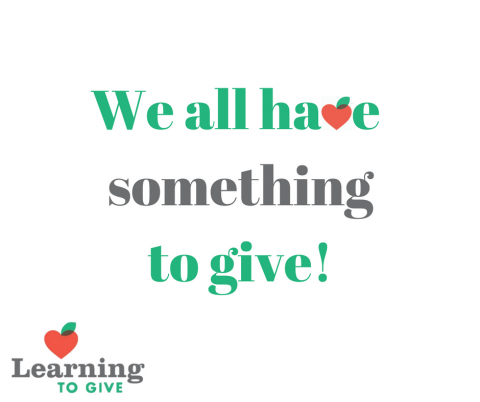 Learning to Give lessons, written by teachers like you, teach the principles of philanthropy and action of service in a meaningful context. Students learn that we ALL have something to give to make the world a better place.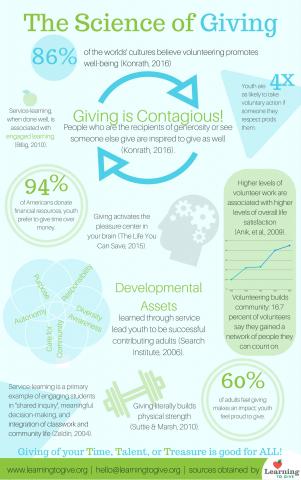 Teaching students to give time, talent, and treasure for the common good helps build stronger students and communities. Giving is contagious!
Connecting with Educators
When you TeachOne, remember to share the lesson and project with your colleages and media. Tell us what you and your students did, and look to Learning to Give to connect you with a similar grade level in another state doing the same lesson and project.