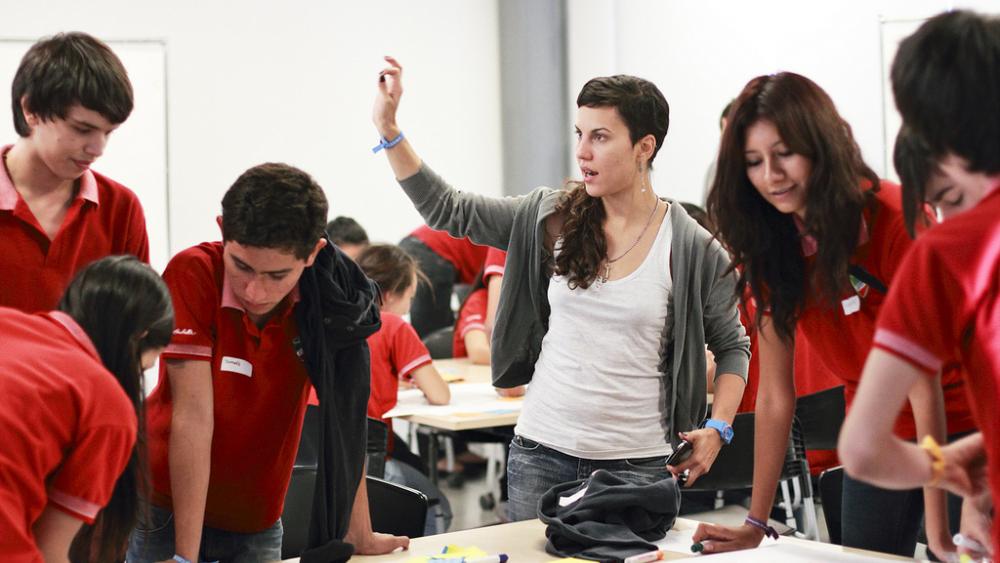 Our partners are some of our greatest resources. As you learn about issues, seek connections with community organizations, look for service opportunities, or want to plan a project, our partner organizations can help you magnify your impact.
Look below for great resources developed with some of our partner organizations. Contact Betsy to discuss partnerships and projects.
Service-Learning Organizations
A Legacy of Giving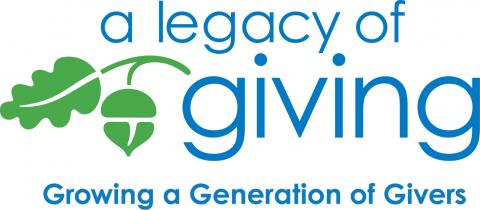 A Legacy of Giving is growing a generation of givers in Austin, Texas. In partnership with A Legacy of Giving and the Austin Independent School District, Learning to Give created Character Education lesson plans on ten character traits infused with themes of giving and civic engagement. The lessons were written for grades 6-8 and work well in advisory period, stimulating discussion and action in 20-minute class periods. Website Link
VIEW CHARACTER EDUCATION LESSONS
generationOn

generationOn is the global youth service movement igniting the power of all kids to make their mark on the world. Learning to Give and generationOn partner to fully support teachers with philanthropy education lessons, service-learning, methodology, service-project ideas, and exciting opportunities for teachers and youth. Website Link.
generationOn Indiana, in conjunction with the Indiana Association of Principals, supports Indiana educators/administrators and youth development professionals with philanthropy education, service, and service-learning resources. Contact Joan to get personalized support for service-learning in Indiana. Below you can view lessons that were created in collaboration with generationOn.
LEAGUE Michigan
LEAGUE Michigan is the Michigan partner of Learning to Give, providing K-12 teachers with training and hands-on support with service-learning. Contact Nellie to get personalized support for service-learning in Michigan. A project of the Michigan Nonprofit Association. Website Link
365give

The 365give Challenge is a powerful education tool that instills lifelong global citizenship in young children. They empower students to participate in their community as change makers and active leaders. 365Give challenges students to give back to the world every day. Website Link
Service Learning Action Fund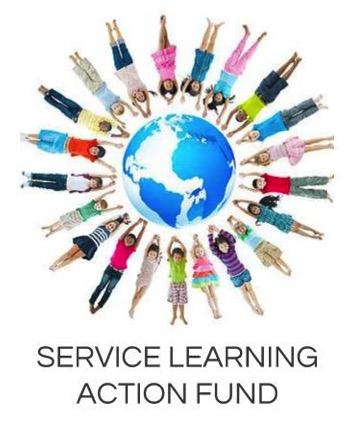 Service Learning Action Fund (SLAF) supports educators who wish to incorporate service learning projects into their curricula. Housed at Central Indiana Community Foundation, SLAF provides grants up to $1,000 for resources, supplies, and fees associated with specific service learning projects. The applicant must be an educator at an elementary, middle, or high school, and funds are payable directly to the school. Preference is given to Indiana schools. Applications are reviewed in two cycles, fall and spring. Website Link
---
Youth Grantmaking
Jewish Teen Funders Network

Jewish Teen Funders Network promotes philanthropy and collective giving as forms of experiential education for Jewish teens. They emphasize networking, education and professional development for teens to gain knowledge in the realm of philanthropy. Website Link
VING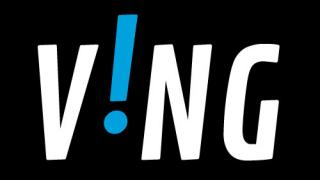 Teens all over the United States have the opportunity to make a short video that answers the VING question: If you had $1,000 to give to a person in need, who would you VING it to? Every month one teen's video is selected and they get to present the $1,000 to the person that they focused upon in their video. Learning to Give is partnering with VING to create lesson plans that accompany VING's $1,000 grant program. Website Link
YouthGiving.org

YouthGiving.org is a hub to inspire, connect, and inform youth grantmaking. YouthGiving.org provides one place to find out about different youth grantmaking program models, organizations, case studies, reports, and grants made by and for youth. Website Link
Youth Philanthropy Connect (YPC)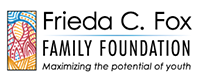 YPC is a special project of the Frieda C. Fox Family Foundation. It connects youth boards with their peers and colleagues. Through these connections they provide educational programs and peer networks that advance youth involvement in philanthropy and develop the personal and professional skills of the next generation of philanthropic leaders. Website Link
Youth Philanthropy Initiative of Indiana (YPII)

YPII provides assistance to Indiana Community Foundation Youth Philanthropy Programs, and facilitates a Partner Network of community organizations that promote and raise awareness of youth philanthropy. Learn more about Phil's Gift Box for families and classrooms to learn about philanthropy through games and discussion. Website Link
---
Planning and Awarding Service
Allowance for Good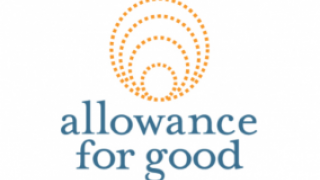 Allowance for Good is a Chicago-based organization that enables youth to learn about philanthropy and how to affect global change. The students that go through their programs are able to develop critical thinking skills, learn to respect differing opinions, encourage leadership and find their civic identity. Website Link
GivingPoint

GivingPoint is a nationwide youth development organization that helps youth discover their unique passion, fuel their spark, elevate their ideas and share their stories. GivingPoint enables students to track, verify, and document service hours and launch a social networking site to raise awareness, funds, and volunteers for causes they care about. Website Link
Jefferson Awards (Students in Action)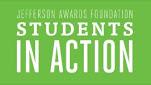 Students in Action is committed to developing high school youth into strategic community leaders. They are impacting areas all over the United States. They center their work around three pillars which are leadership, engagement and impact. Engaging in their schools and local communities and working to gain skills in philanthropy are crucial to their work. Website Link
Project Giving Kids

Project Giving Kids is a nonprofit that connects kids to causes. PGK's online platform provides age-appropriate activities for children, allowing them to learn the power of giving back at an early age, while simultaneously supporting the local nonprofit community. Kids have fun and learn they can change the world, while also changing their own. Website Link
The Philanthropy Project

The Philanthropy Project supports youth in creating service campaigns that affect meaningful change for causes they care about, and provides a platform to share their stories of service with the world. By celebrating students' desire to make a positive impact, they inspire a generation of lifelong philanthropists and social entrepreneurs. Website Link
---
Educational
Association of Fundraising Professionals (AFP)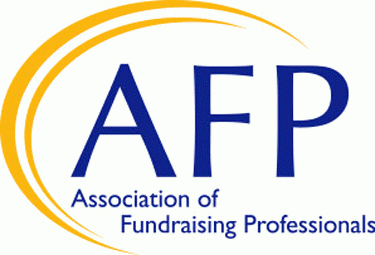 The Association of Fundraising Professionals (AFP) is the leading organization for developing skills and credentials in the field of fundraising. They have many resources and professional development opportunities to aid those in the nonprofit sector. Website Link
Through our partnership with AFP we were able to develop specific lessons for National Philanthropy Day, a day to raise awareness of philanthropy. Learning to Give has a lesson plan at each grade span to teach a basic definition of philanthropy.
Fetzer Institute - Folktales Project

The mission of the Fetzer Institute is to foster awareness of the power of love and forgiveness in the emerging global community. In collaboration with the Fetzer Institute, Learning to Give created high school teaching resources to teach generosity through global folk tales and fables. The Generosity of Spirit teaching resources include access to global stories, high school lesson plans, and a reflection guide that may be used with teens and adults. This rich resource is an asset to any classroom.
Jewish Learning Matters

Jewish Learning Matters enhances Jewish education by providing educators with a wealth of relevant, peer-reviewed, categorized curricular resources. Website Link
Learning to Give Bulgaria

In partnership with Learning to Give, the Bulgarian Donors Forum established in 2016 a sister website in Bulgaria. This group is introducing philanthropy education in pilot schools in year one through this website: Link
Lilly Family School of Philanthropy at Indiana University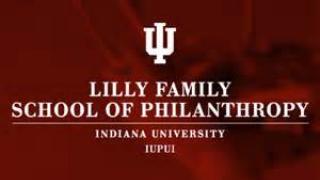 The Indiana University Lilly Family School of Philanthropy increases the understanding of philanthropy and improves its practice worldwide through critical inquiry, interdisciplinary research, teaching, training, and civic engagement. Website Link
National Endowment for Financial Education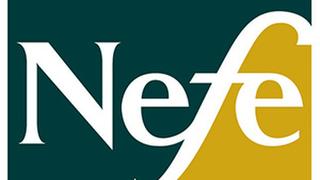 The National Endowment for Financial Education (NEFE) is the leading private nonprofit 501(c)(3) national foundation dedicated to inspiring empowered financial decision making for individuals and families through every stage of life. Website Link
Ottercares Foundation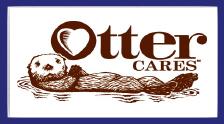 Established through the Otter Products company as a way to involve employees philanthropically, Ottercares evolved into an impactful organization for youth philanthropy and education. Ottercares is dedicated to creative education that encourages students to pursue philanthropic and entrepreneurial opportunities that can impact their lives and communities. They facilitate various service projects, scholarship opportunities, and programs throughout the year to further this mission.
Schools to Watch
The Beautiful Foundation (South Korea)

The Beautiful Foundation is a nonprofit organization led by the voluntary participation of citizens in sharing. It was established in August, 2000, with the purpose of spreading a mature philanthropic culture and supporting neighbors in community and public-benefit activities. Website Link
The Center for Philanthropy and Nonprofit Leadership

Located at Rice University, they envision a vibrant philanthropic culture in Houston, where individuals are inspired to give and serve and where nonprofit leaders have access to the highest quality of educational resources to support their work. Website Link
The Glenn Institute of the Westminster Schools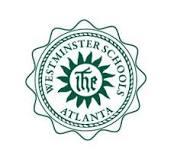 The Glenn Institute of the Westminster Schools (Atlanta) helps educate young people about the principles and practice of philanthropy, supports community service programs, and promotes the value of service learning as an important instructional methodology throughout the school's curriculum. Learning to Give offers Westminster's featured summer course Philanthropy 101 which teaches effective giving and informed critical thinking about community service through readings, research, site visits, and meetings with local leaders. It connects students to their local community and, through community-based experiences, helps them become more aware of society's growing needs and their own interests. Website Link
The Dorothy A. Johnson Center for Philanthropy

The Johnson Center for Philanthropy is an academic center that focuses on the practice and theory of philanthropy and the nonprofit sector in general. They support the ideal that nonprofit, government, and business leaders should value collaboration over competition. They are the current host of the Our State of Generosity Teaching Resources, which includes three lessons for middle school and three lessons for high school, plus several activities that center on project-based themes of leadership, careers, and philanthropy. Website Link
View Generosity Lessons and Activities
---
Nonprofits
Kids Food Basket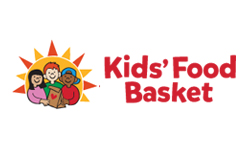 KFB is the largest organization in West Michigan focused solely on childhood hunger. They strive to put an end to childhood hunger using an approach that serves kids directly. They are able to create an engine for volunteering that empowers kids to help each other. Below are lesson plans designed around the issue of hunger. Website Link
McGregor Fund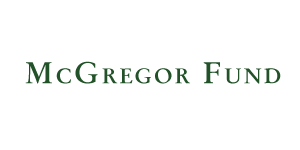 In partnership with the McGregor Fund, Learning to Give offers the Urban Philanthropy Education Resource with philanthropy education and service-learning tools and lessons for the urban teacher. To honor the legacy of C. David Campbell, the McGregor Fund supports one Teacher in Residence each summer to help Learning to Give serve Detroit and other urban school districts and involve more students in philanthropy and service. The Teachers in Residence create and add tools and lessons to the Urban Philanthropy Education Resource each summer. If you are a teacher in the Detroit area, apply to serve as next summer's Teacher in Residence. Website Link
Random Acts of Kindness
Random Acts of Kindness has many resources and initiatives to further kindness and love. They have inspirational quotes, kindness ideas and stories, lesson plans and impactful videos. They challenge their supporters to become RAKtivists, Random Acts of Kindness activists. Website Link
---
Businesses
​Hippo Works

Hippo Works is an animation studio that inspires kids to enjoy sustainability. Most recently Hippo Works has teamed with UNICEF and Project Everyone to inspire children everywhere on the most urgent environmental issue of today through the animated adventure series "Simon Says 'Save The Climate!'"
---
Partnership Opportunities:
If you would like to learn more about partnership with Learning to Give, contact Betsy Peterson, Director, or Annie Hernandez, Trustee, of Learning to Give. Partnership Policy.
Photo credit: VIsita_Alumnos Inst. Regiomontano by Cedim News is licensed under CC BY 2.0