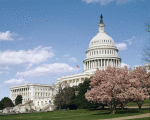 Start Course Now
The Role of Philanthropy in Democracy
Course of 6 Sections
This educator mini-course focuses on the relationship of the philanthropic nonprofit sector to democracy. Several key ideas underlying democracy are actualized in the nonprofit sector. We explore what schools teach about democratic citizenship, social contracts, and core democratic documents.
CE Credits
Upon successful completion of this course, the learner may request a certificate suitable for a professional development portfolio, or as proof of educational clock hours that can be used toward continuing education credit in most states. Please contact your State Department of Education for specific information.
Objectives
The learner will
describe a democratic citizen and how they relate to philanthropy.
explain how government, business, and philanthropy are interrelated.
relate philanthropy to democracy through social action, social contract, and enlightened self-interest.
identify philanthropy themes in core documents of the U.S.
recognize the role of nonprofits in protecting rights of minorities and holding government accountable.